We have updated Comment history for payment requests to now show a history of all comments added by different users.
To access Comment history:
Go to the

Execution

area

Click

Payment Request

section

Double-click on a specific

Payment Request
1. Click the 3 dots to the right of a payment request line to access the Comment history.
2. Click Comment history to add a comment or see all previous comments.

To add a comment:
3. Add your comments related to this line of payment request and click ADD.
4. Previous comments are kept in the history with the date and the name of the author of the comment. Previous comments can not be deleted.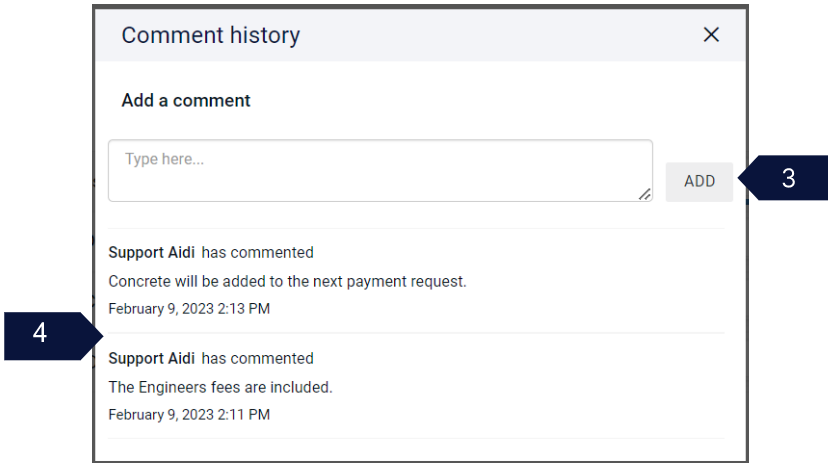 The icon

indicates that a note has been added for the line.