The names and illustration images used in this article may be different in your user account.
New
We have added several new features in this update.
Shop drawings
Users can now add shop drawings to their project. To access this page, from the Aïdi menu, go to Supervision ⇾ Shop Drawings.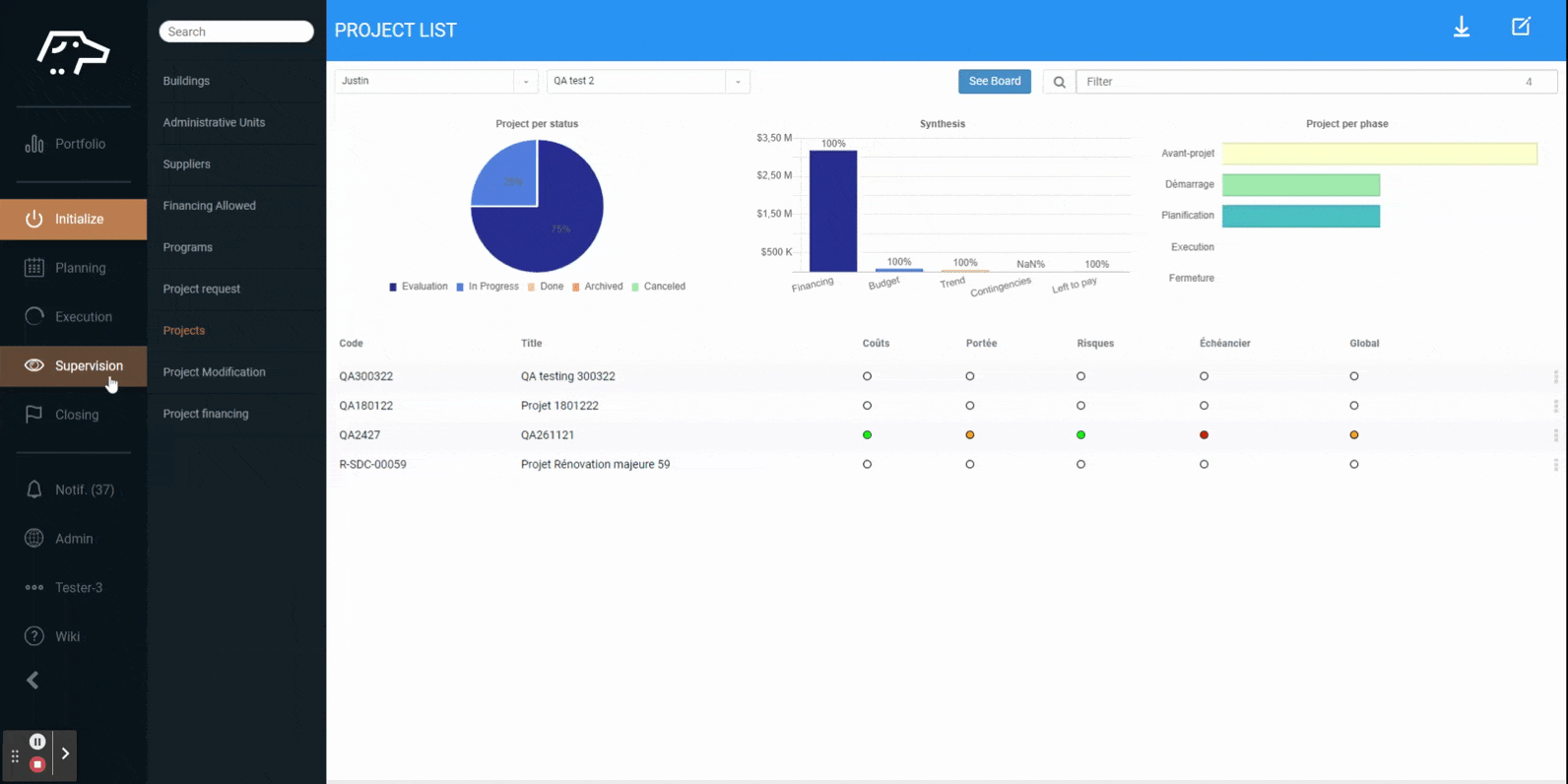 Taxes
In a tax group, it is now possible to specify the status (active or not) of the group, as well as the start and end dates of its application.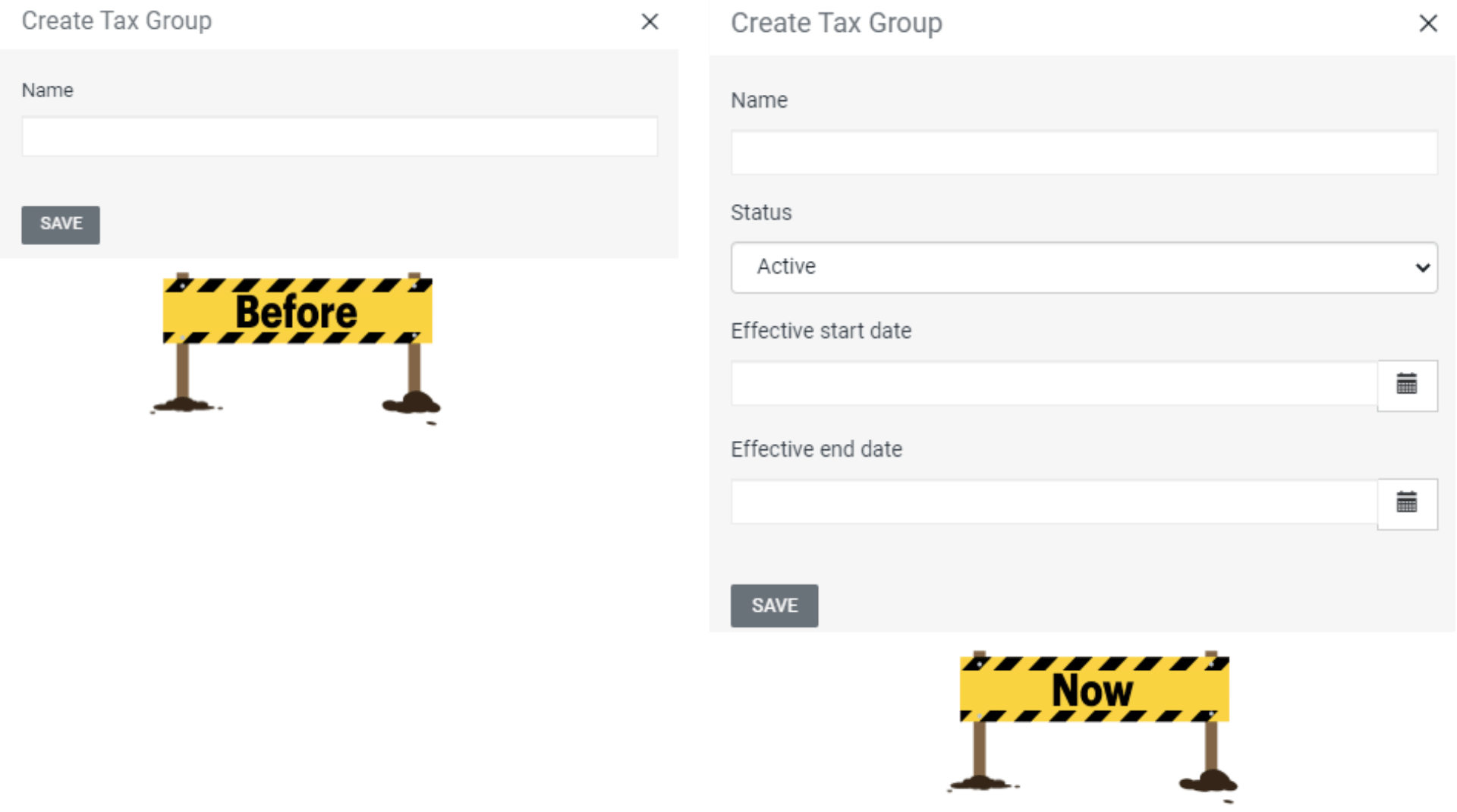 Also, users can associate a tax group to each item in the budget page.

Cost Summary
We've added a new column group, called Actual Costs, to the Cost Summary table.
It is important to note that this addition modifies the calculation of the Trend. The latter is the result of the addition of Engaged and To come; addition to which we now add the cost Others, in order to obtain the amount of the Trend.

Portfolio
Adding of a new indicator: Causes of project change requests.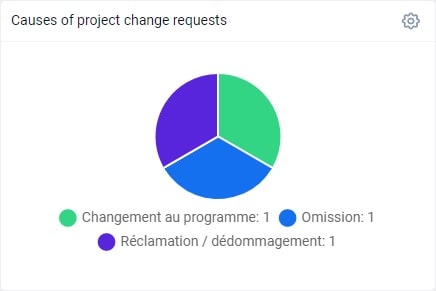 Fixes and improvements
Scheduler/Tasks
We have improved several features in the scheduler and tasks:
Revised remaining effort and progress calculations
Exclusion of top-level tasks from the critical path
Improved automatic scheduling
The planning freeze
The display of actual dates in top-level tasks
Deleting resources in tasks
Overlapping calendars in tasks
The display of the number of operation days in the tasks
etc
Timesheets
We have improved the loading time of the timesheet approval page, especially when displaying a multitude of sheets at the same time.
Log book notes
Fixed a bug when changing the date on some logbook notes.
Projects
Fixed user interface to better display administrative units.
Risks
Fixed a bug when changing status of a risk phase to undefined.
Budgets
Fixed a display error in the sum of financing by account of a project budget.